Village of Inverness Calgary 60 Promenade Way SE T2Z 4R4
Find Village of Inverness Calgary 60 Promenade Way SE T2Z 4R4, condominiums, building plus statistics with community information. Walk through beautiful parks, Village of Inverness condos real estate with schools, apartments, daily market news. With shopping and New Listed Village of Inverness condos for sale in Calgary Alberta you're sure to find McKenzie Towne to be an easy place to call home.
Village of Inverness Research Local Shops
Newest Village of Inverness Listings
Details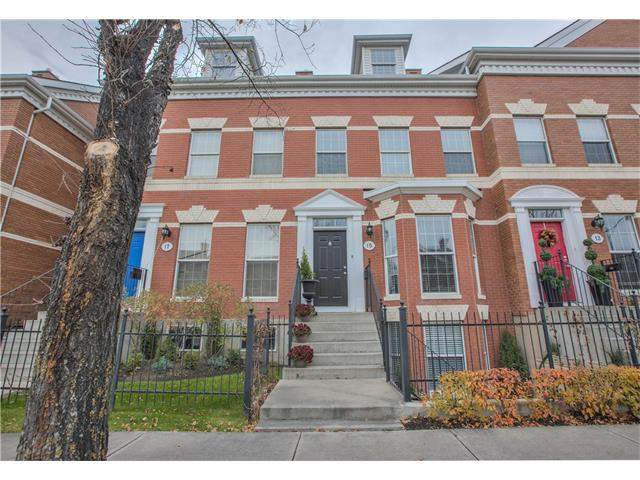 Your NYC brick brownstone in Calgary will be your amazing home to live in..Super opportunity to own an incredible craftsmanship home with the finest details galore.From the the corner mouldings & trim to all are world class. Modern & contemporary kitchen with granite countertops that are very spacious with insurmountable cupboard space are extreme and bountiful. Large, bright, sunny windows from all 3 levels that are fully developed. Both bedrooms are large & gorgeous in the upper level that have en-suites fit for privileged royalty.Every room flows to another room. The lower level may be used as a separate entity with the walk out front door to/ from the steps . So cool you will enjoy every minute. Backyard has your a large garage & a private courtyard. Now it's your turn to enhance your life with impeccable value that will raise your curiosity.Call for a private viewing today. Your interest & desire will be your commitment to enjoy 15 Promenade Way SE.
Details
Village of Inverness Address Maps
McKenzie Towne Street View
Village of Inverness Overview
Now you can revel in the comfort offered by the Village of Inverness Calgary Condo Building and properties for sale in Calgary. Life at Village of Inverness Condo Building is about closeness to community and daily conveniences. The Village of Inverness are surrounded by homes for sale, condominiums, and retail centers.
McKenzie Towne Condo Buildings in Calgary
Find McKenzie Towne Condo Buildings with McKenzie Towne Condos, Apartments, condominiums plus new McKenzie Towne condos. Whether you are looking to sell your current condominium or purchase your next beautiful Condo, our website will keep you well informed of today's market trends while our team is available to provide you with the most innovative solutions and answer the most comprehensive questions
McKenzie Towne Real Estate
Search McKenzie Towne real estate listings in highly desired South East Calgary. McKenzie Towne an established community where pathways wind through lush green parks, highlighted by inspiring views.
McKenzie Towne Real Estate Agents
Experienced McKenzie Towne real estate agents, industry experts here to help you feel confident in your decisions as you proceed through the demanding process of buying or selling your property.
McKenzie Towne Condos
Locate McKenzie Towne Condos , Condominiums, community statistics with listings, condo information in Calgary.
McKenzie Towne Real Estate Reviews
Search McKenzie Towne real estate reviews , McKenzie Towne community reviews with agents who have the community experience and knowledge you deserve in.
McKenzie Towne is a beautiful community with something for everyone.  If a first time home buyer is moving to McKenzie Towne they will be able to find a home in many different areas.
McKenzie Towne Community News
Find
McKenzie Towne community news
, statistics and people who will tell you that there is a good chance that walking down the street will result in you crossing paths with someone you know.
New McKenzie Towne Open Houses
Community Reviews
Restaurant Reviews
Fergus & Bix
(6 Reviews)
Yelp Review
-
McKenzie Towne
Community Reviews
Went here last Sunday morning for breakfast! It was delicious. Unfortunately on Sundays they only have beer as specials which is a little too bad because...
26 McKenzie Towne Gate, Calgary, AB T2Z 0N2
(403) 474-7700
Active Life
McKenzie Lake Beach Club
(1 New Reviews)
Yelp Review
-
McKenzie Towne
One of the best places to be during a hot summer day in Calgary! For Mckenzie lake community residence or guests of a community resident. The lake is a...
16199 McKenzie Lake Way SE, Calgary, AB T2Z 1L7
(403) 257-1657
Shopping Reviews
McKenzie Towne Centre
(1 Reviews)
Yelp Review
-
McKenzie Towne
I like this shopping area because it has a little bit of everything. There's a few chains as well as small independent businesses thrown in the...
80 Promenade Way SE, Calgary, AB T2Z 4G4
(403) 508-9808
Community Reviews
Second Cup McKenzie Towne
(7 Reviews)
Yelp Review
-
McKenzie Towne
-
McKenzie Towne Community Reviews
My favourite coffee spot! Service is great! Always welcoming and accommodating. Excellent coffee without the Starbucks price. My fave: latte with extra...
30 High Street SE, Calgary, AB T2Z 3T8
(403) 257-2809